CELEBRATE XMAS
Inspire AT THE SPA
Pamper and Inspire your family and friends
At THE SPA we challenge the limits and propose the necessary balance, energy and relaxation to Celebrate the year.
Offer your loved ones memorable treatments, unique products, memberships or... a day full of inspiration.
With us. At THE SPA.
VOUCHERS
THE SPA has eight treatment rooms, including two double suites, specially designed to perform treatments through a holistic approach, taking care of the face and body without forgetting the inner wellbeing.
Offer your loved ones memorable treatments. Choose Your Treatment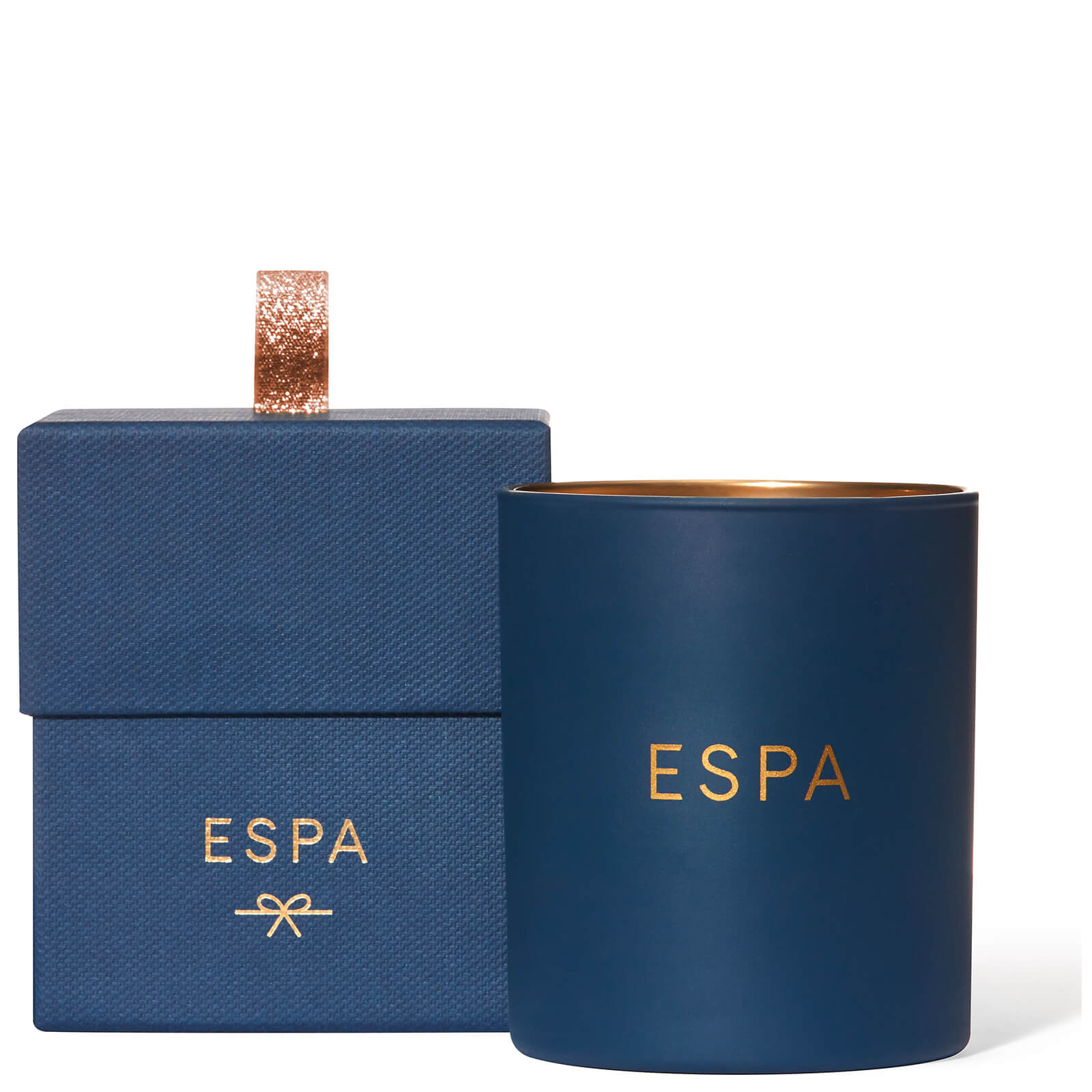 VETIVER AND BLACK SPRUCE CANDLE 200GR
45€
Hand-poured and infused with pure essential oils, allow the citrusy Cardamom and warm Black Spruce to comfort, while the woody anchor of Virginian Cedarwood and Javan Vetiver envelop you, taking your mind to a glowing fireside.
RECOVER AND REVIVE COLLECTION
70€
Harness the potent power of essential oils for hard-working muscles in this specialist collection.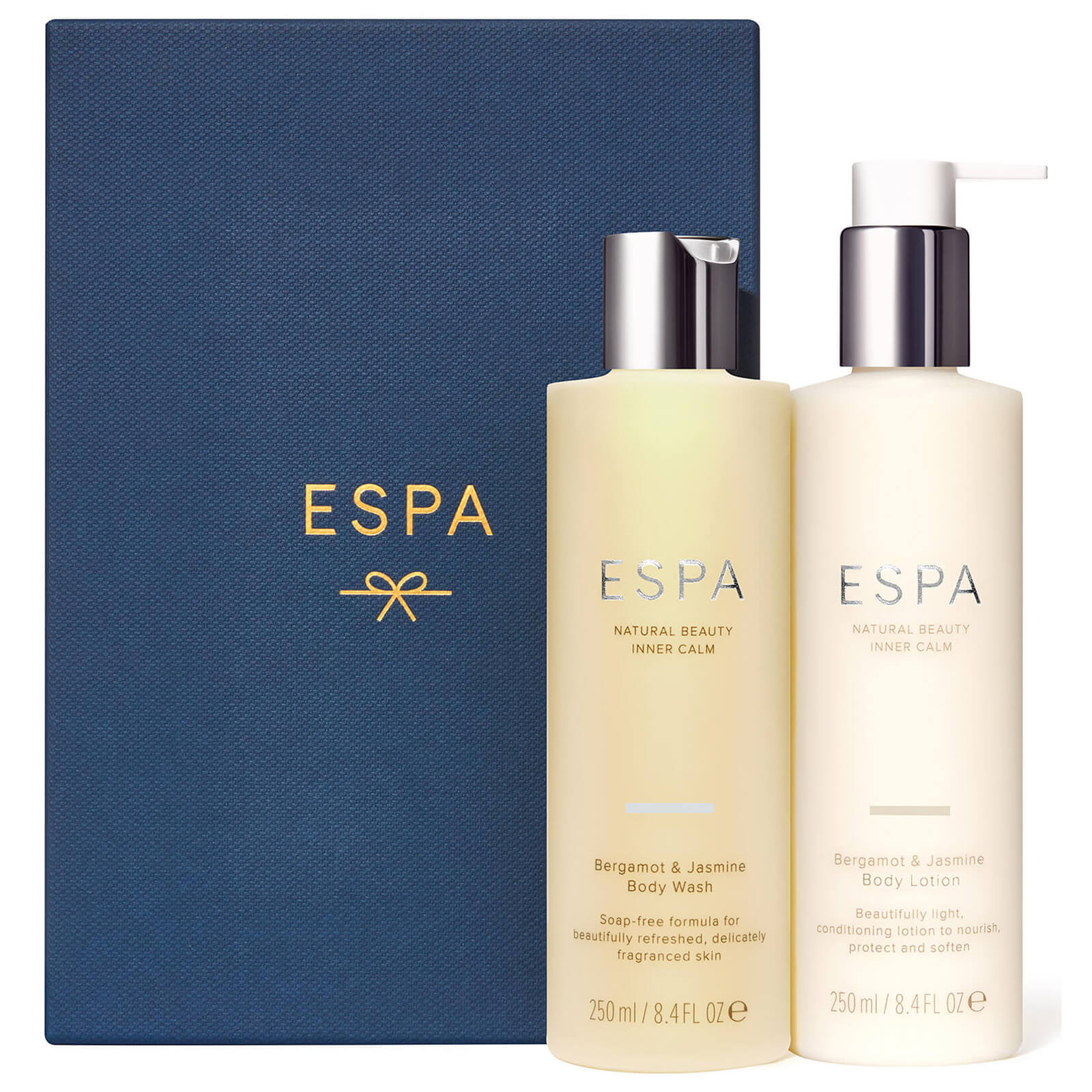 BERGAMOT AND JASMINE SHOWER AND HYDRATE COLLECTION
48€
Discover the refreshing and skin quenching formulas found in the Lotion. Whether preparing for the day ahead or looking to relax in the evening, these shower essentials will fit seamlessly into anyone's routine.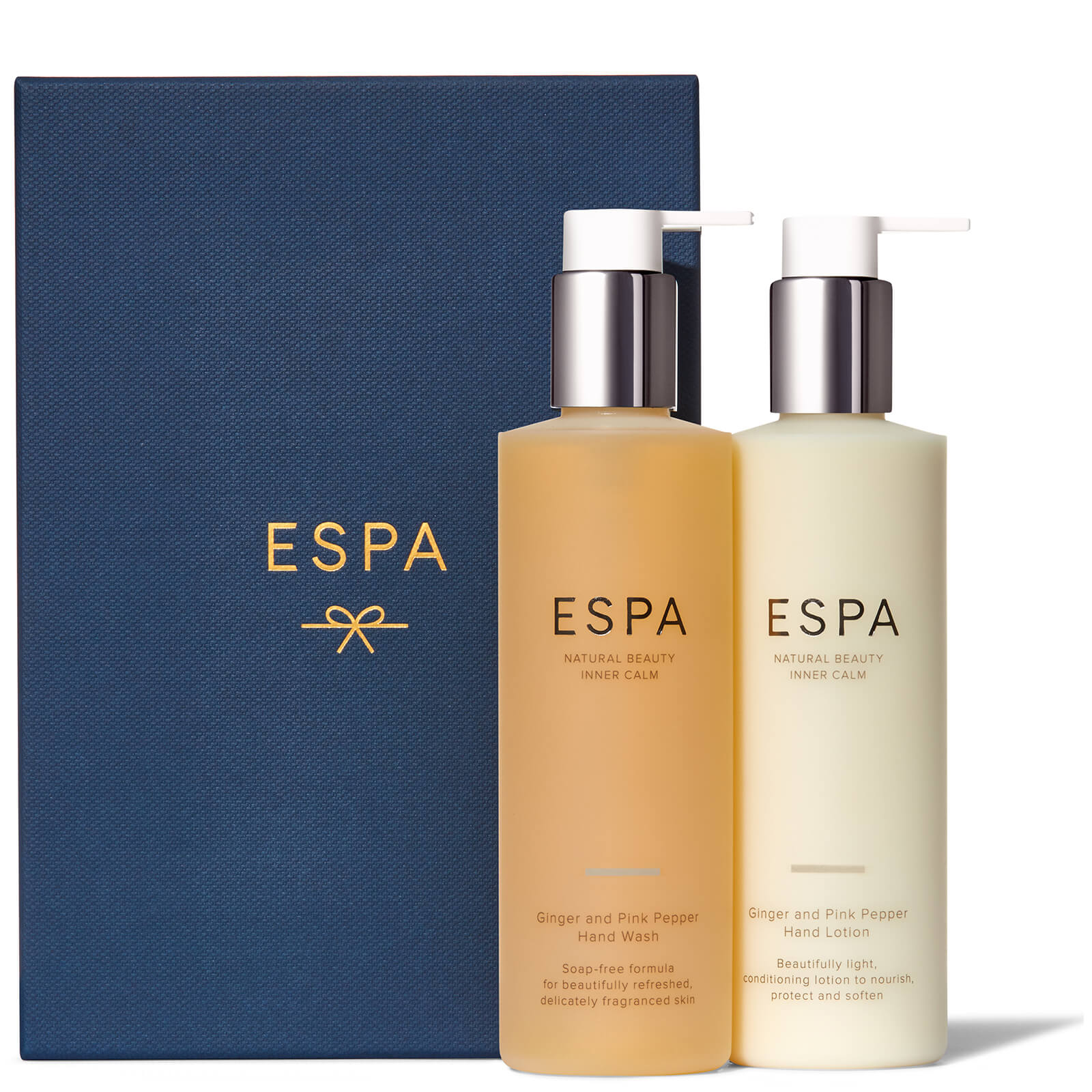 GINGER AND PINK PEPPER HANDCARE COLLECTION
39€
Delicately fragranced with optimal levels of Ginger and Pink Pepper essential oils, this Handwash and Handlotion pairing will leave hands delicately fragranced and intensely nourished through the winter months.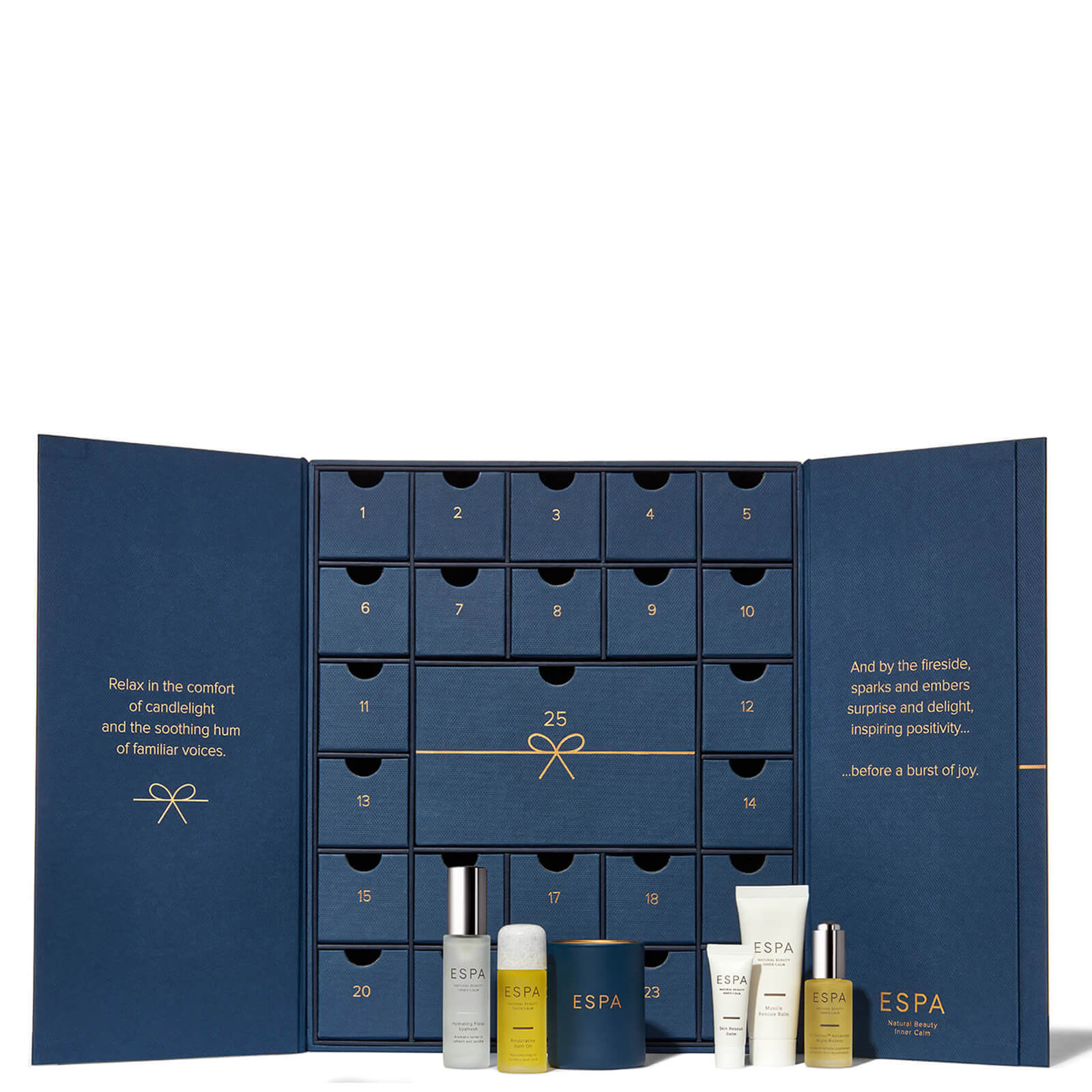 CONFORT AND JOY ADVENT CALENDAR
165€
Treat a loved one to The ESPA Advent Calendar. Why not countdown to Christmas beautifully and keep your calm through right the way through to 2019?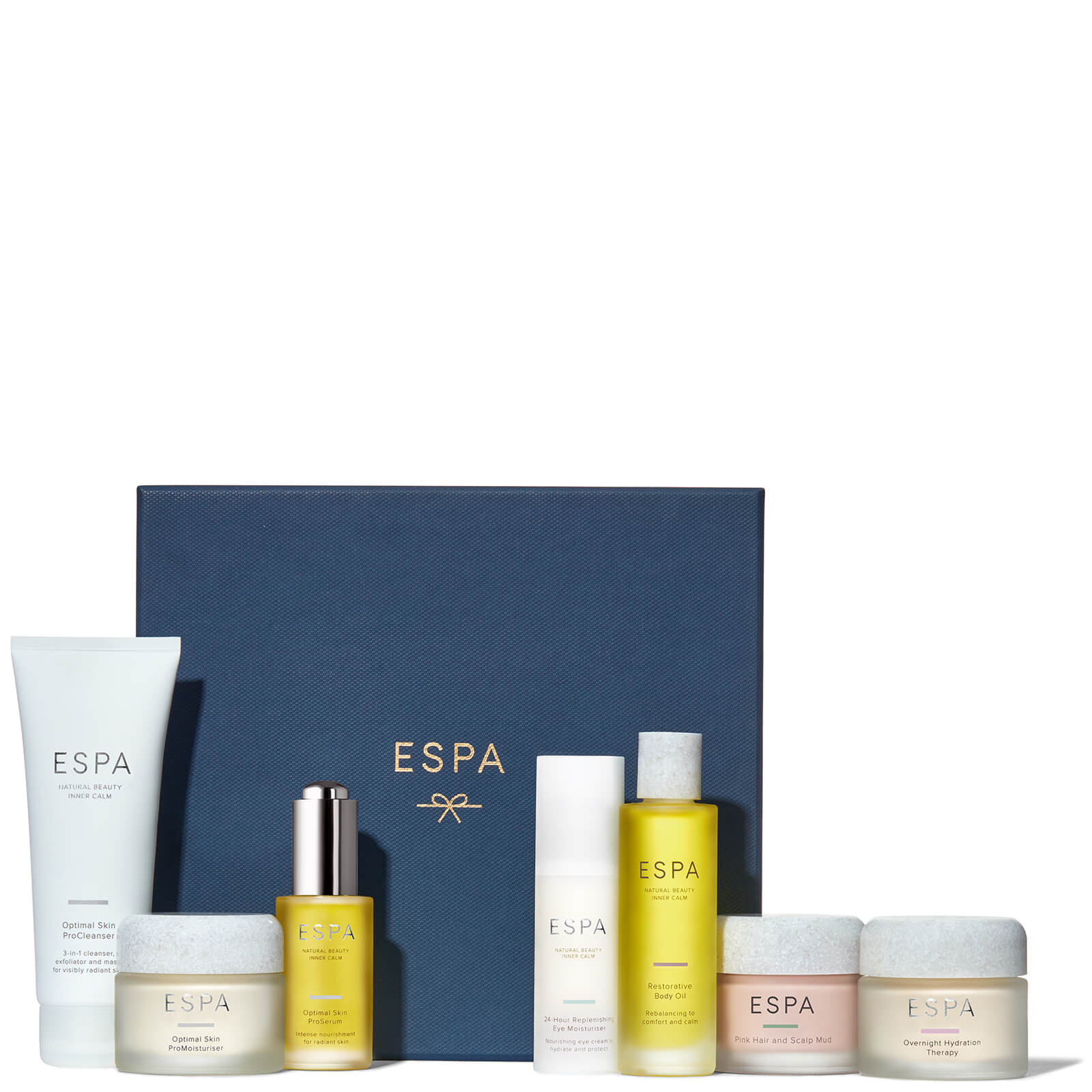 THE HEROES COLLECTION
165€
Perfect for anyone in need of a little 'me time', The ESPA Heroes Collection features seven of our most popular and renowned formulas, and everything could you need for strong, bright and revitalised skin.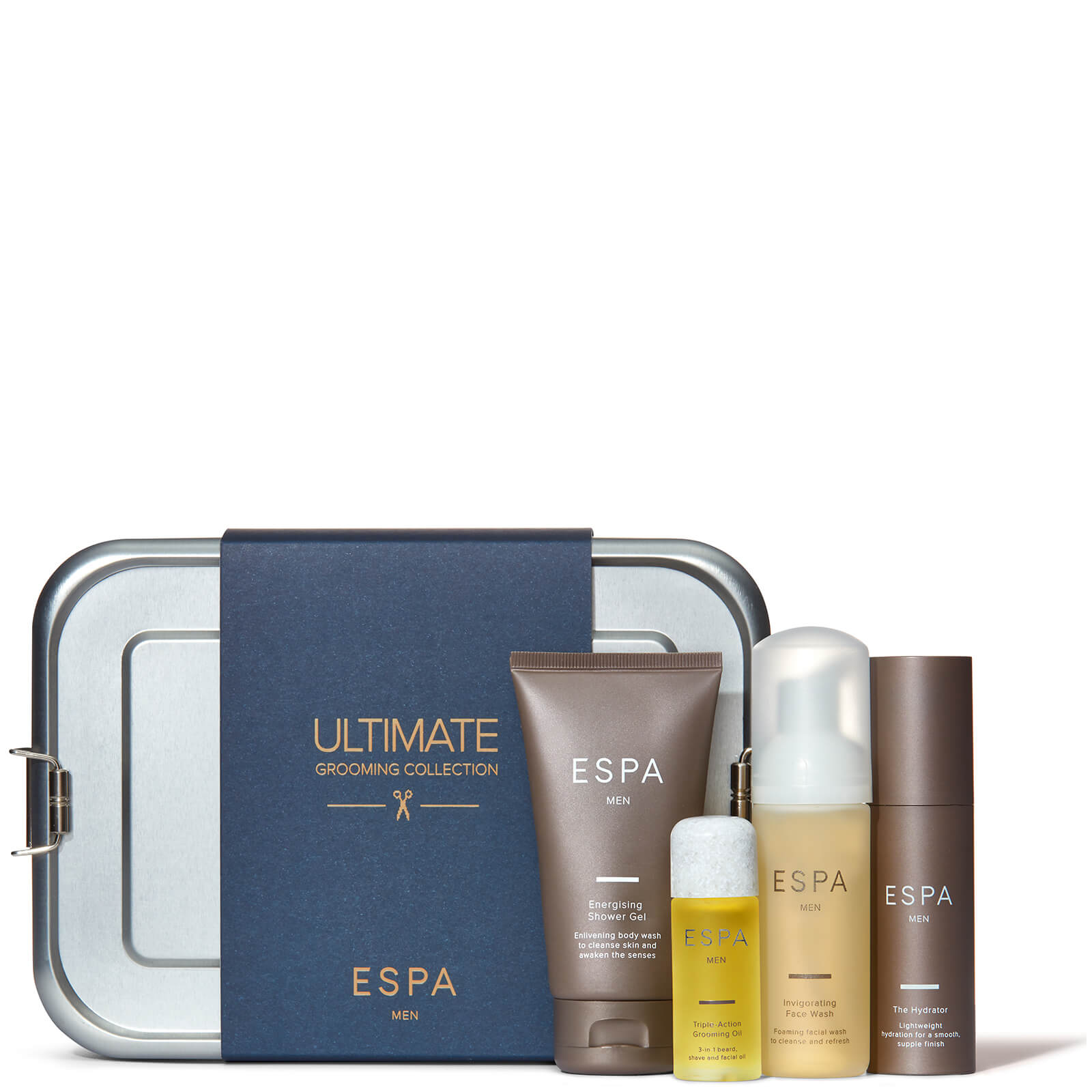 THE ULTIMATE GROOMING COLLECTION
64€
Treat him to the greatest grooming routine with our Ultimate Grooming Kit. Presented in it's very own ultra-handy Man Tin, these four hard-working formulas will nourish and protect for stronger, healthier, and revitalised skin.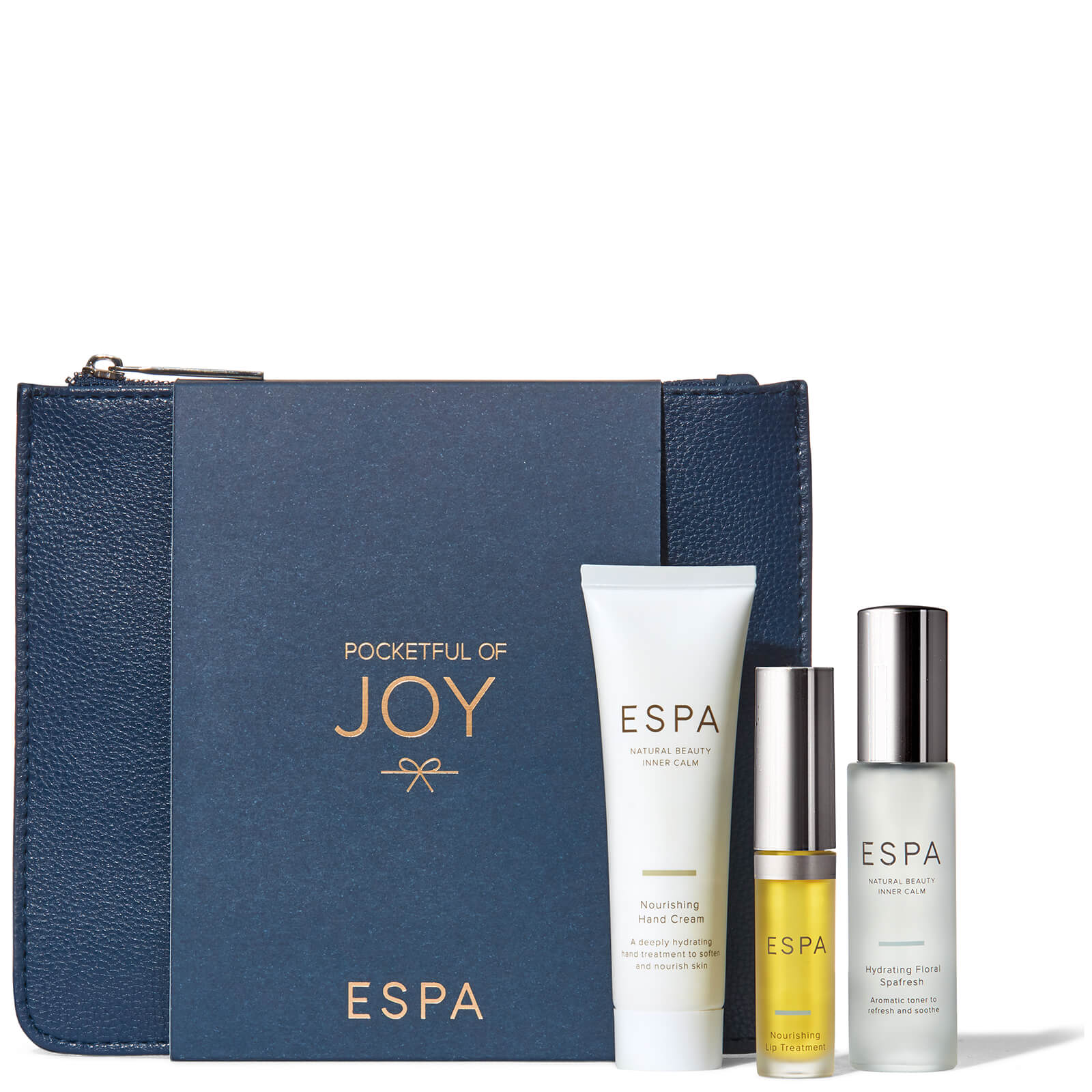 POCKETFUL OF JOY
34€
The perfect assortment of nourishing skin treats you'll want to keep handy at all times, leaving skin soft, supple and delicately scented. A trio of travel friendly luxuries, housed in our beautiful pocket-sized bag.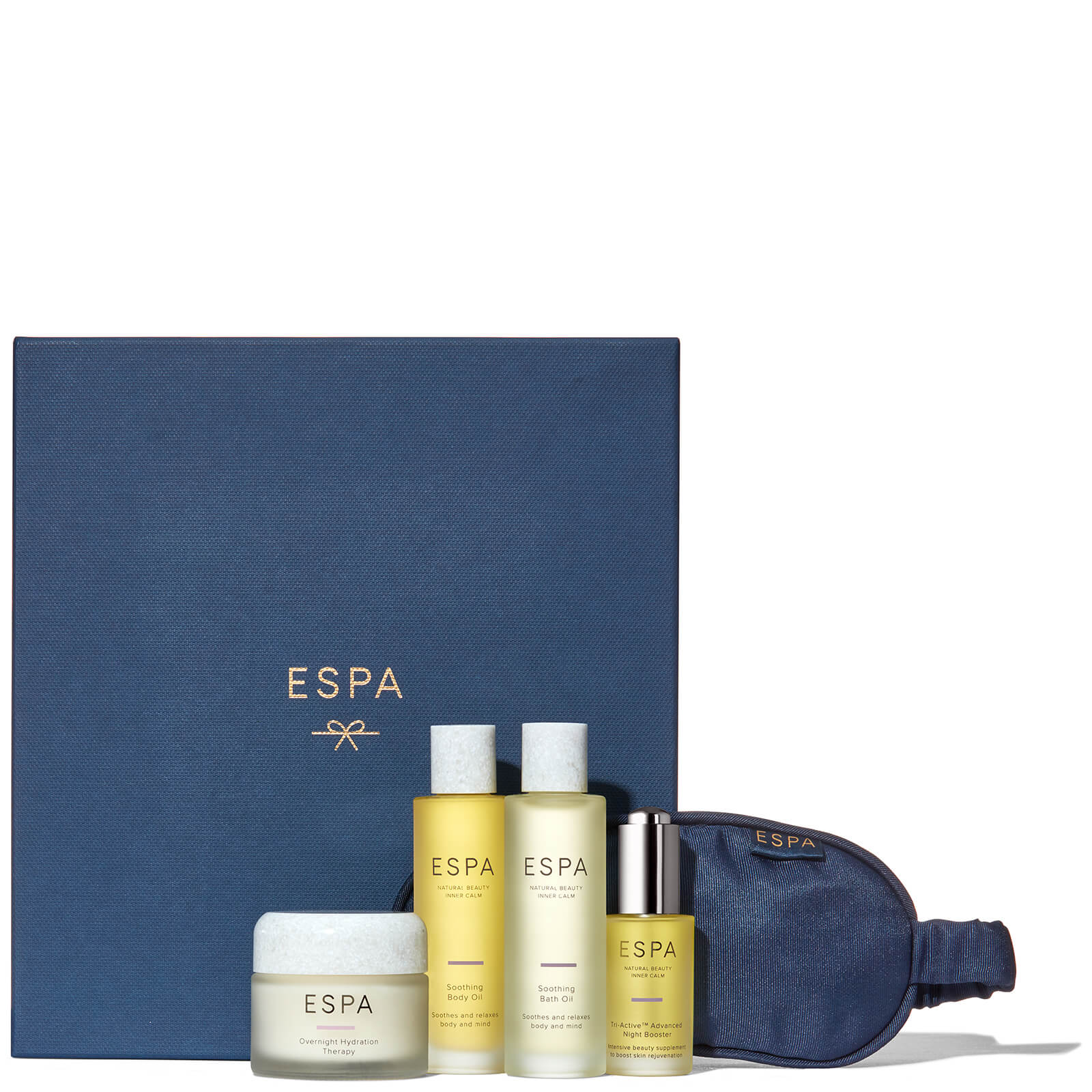 ULTIMATE SLEEP COLLECTION
98€
Allow divinely calming Frankincense and Myrrh, at the heart of our Soothing blend, to help relax the senses and calm the body and mind, as you step into a bath laced with Soothing Bath Oil. Enhance the experience by massaging Soothing Body Oil in circular motions into wet skin before bed, for beautifully scented, hydrated skin. Close your eyes behind your silk sleep mask and allow the comforting aroma of lavender from your Overnight Hydration Therapy mask to help you drift off.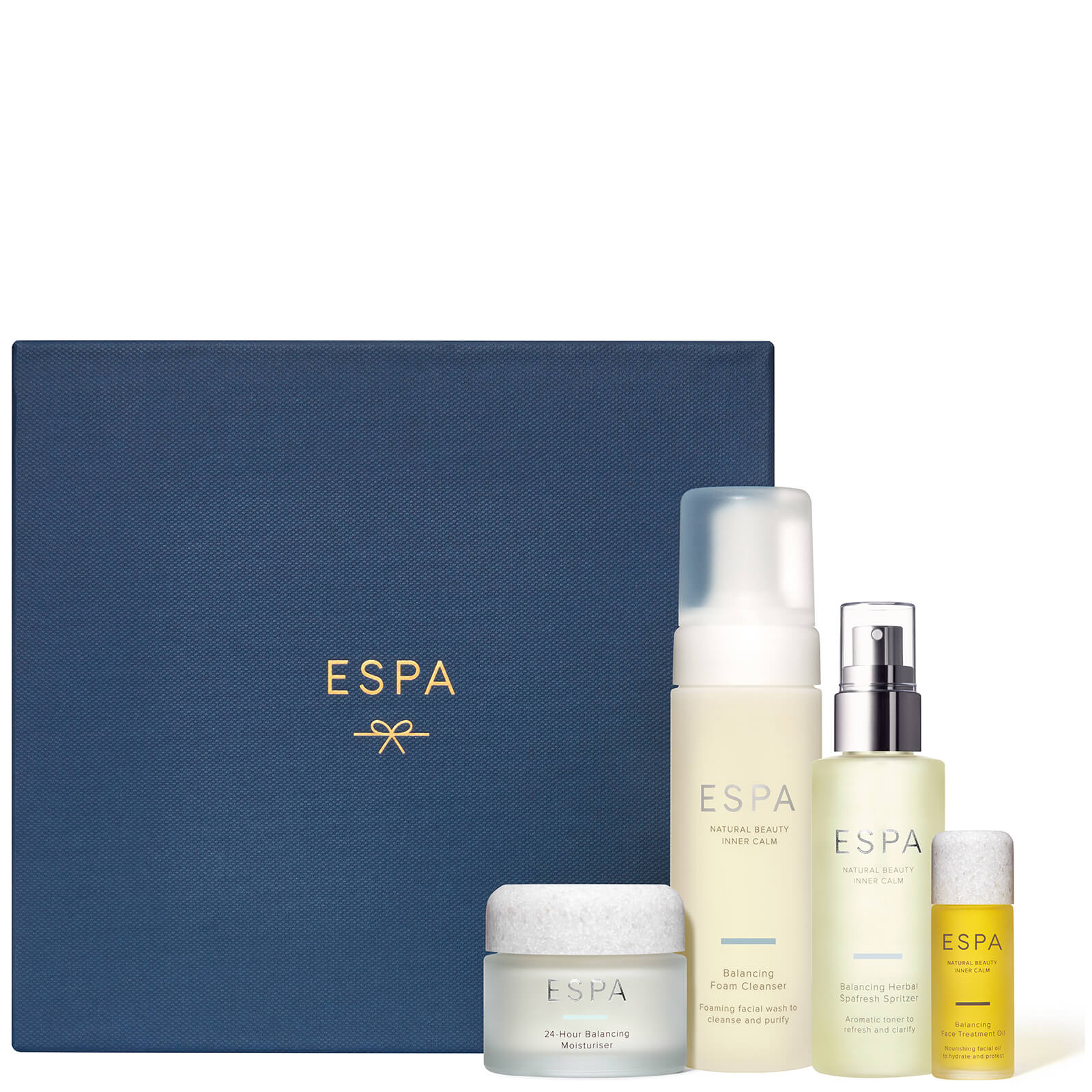 THE BALANCING COLLECTION
84€
Restore and maintain harmony in oily or combination skin for a clear complexion. Together they work to clarify, brighten, hydrate, soothe and nourish oily and combination skin.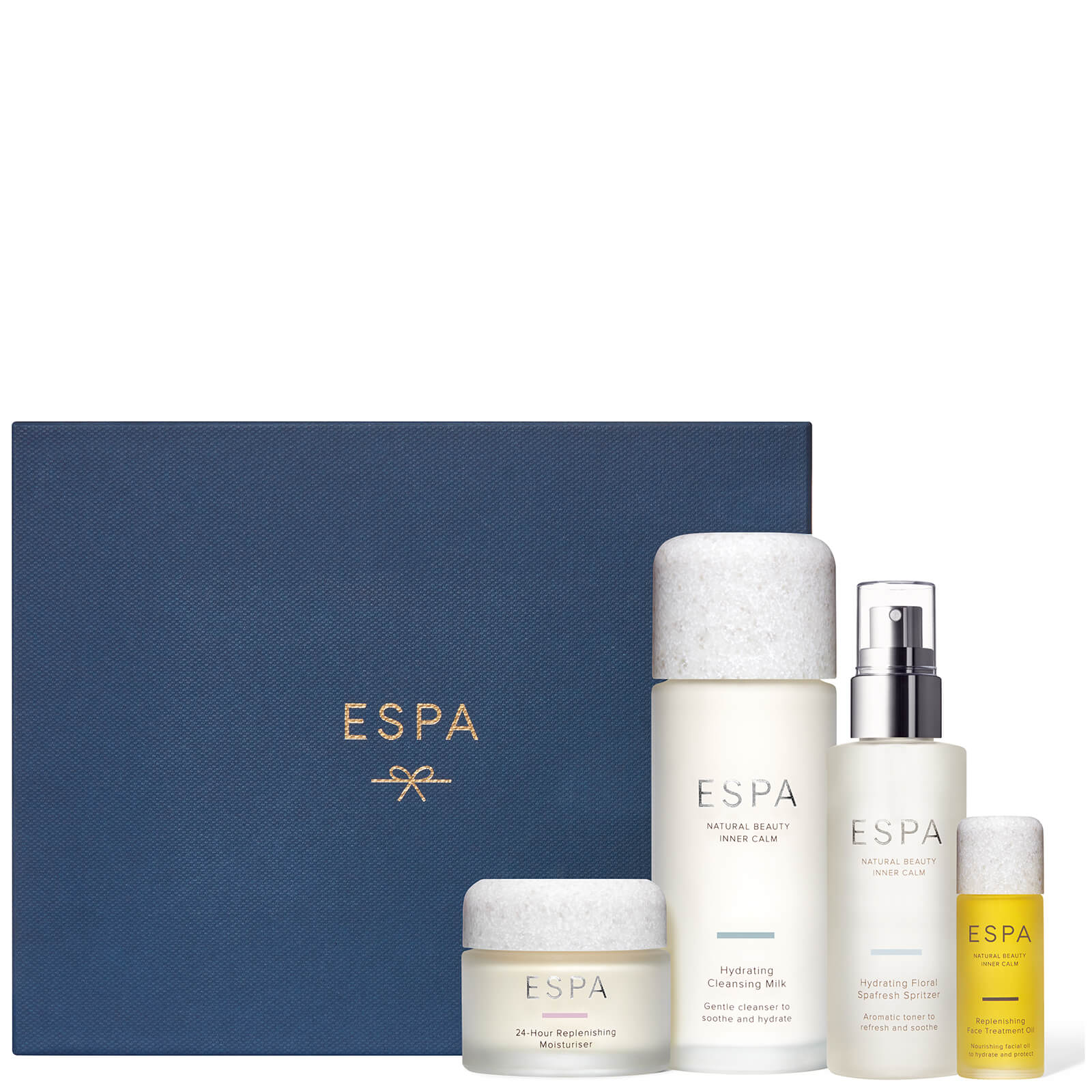 THE REPLENISHING COLLECTION
95€
Perfect for dry or dehydrated skin types, The Replenishing Collection is your first step towards plumper, youthful, more radiant looking skin.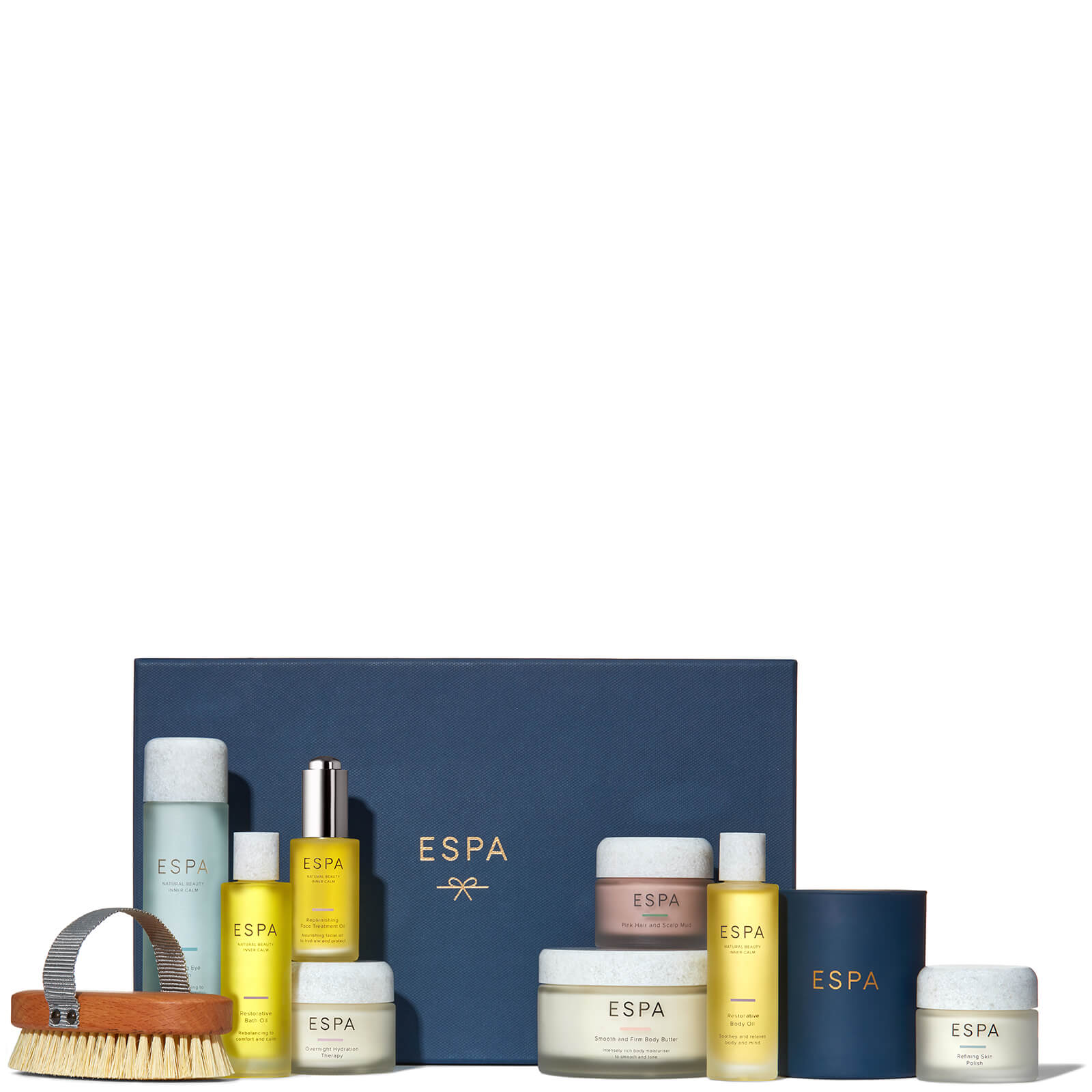 SIGNATURE SPA COLLECTION
234€
Inspired by a day at an ESPA spa, and the treatments and traditions of our spas across the globe, experience our collection of hand-picked ultimate spa products. Recreate your own spa experience at home for a renewed sense of wellbeing and inner calm.
E. THESPA@SHERATONPORTO.COM | T. 00351 220 404 030